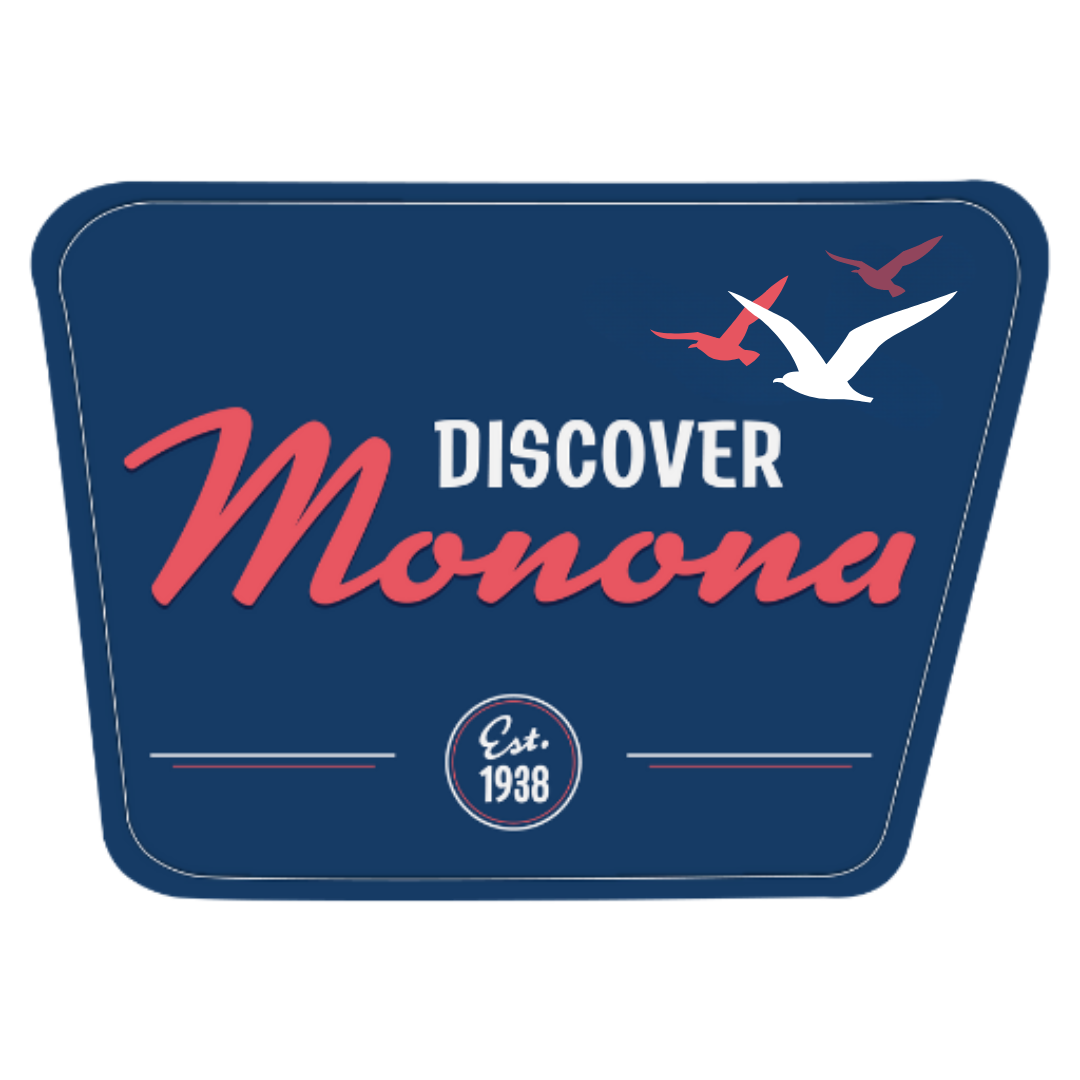 Welcome to the glorious shores of Monona, Wisconsin, the land of bikes, boats, and brews.  You are sure to fall in love with all that Monona, WI, has to offer.  Nestled on the southeastern shores of Lake Monona, our town offers beaches, bike trails, and local eats that promise to be a hit with the whole family. Come for the breathtaking views of our state Capitol, and stay for an unforgettable experience. We invite you to discover Monona.
Monona, Wisconsin has stepped out of our Capitol's shadow and onto center stage offering a history and experience all its own. We invite you to take a reprieve from the hustle of downtown and rediscover yourself on the shores of Lake Monona, or by chasing down a new adventure on our Monona Lake Loop bike path. Take in all that nature has to offer, appreciating the scenery and wildlife; you may even spot the beloved sandhill cranes. Whether you are here for an afternoon, day, weekend, or are looking to move to the area and join our community, let us help you discover all that Monona has to offer.
Grab a snack
Stop by one of our local delis and pack a picnic lunch
Grab a coffee and sweet treat to energize your afternoon
Have an hour or two? Stop for lunch at one of our local eateries
Take in a few sights
Lounge in the park with a good book or take a stroll along the beach
Splash in the pool or kayak on the lake
Watch the sunset over Lake Monona
Grab a spiced apple cider and go ice skating, or take a walk on the frozen-over lake
Brunch and Dinner
Treat yourself to a sweet or savory brunch
Pack some snacks and eat on the go as you explore the area
Treat yourself to a nice dinner or cocktail at a local bar
Go on an adventure
Discover Monona's rich history on a few walking tours
Hit up the shops and support local business
Get some exercise and vitamin D while you stroll along the Lake Loop
Take some time to 'smell the roses' in the Olbrich Botanical Gardens  and surround yourself with free-flying butterflies in the Bolz Conservatory next door
Fuel up on food
Start the day off right with a breakfast fit for a king at one of our local restaurants
Need to catch a few extra z's in the morning? Grab some brunch instead!
Get your dinner to-go and watch the sunset or relax with a cocktail and some apps
Explore the town
Discover the best cheese curds in Monona
Rent a bike and ride the Monona Lake Loop
Try your hand at ice fishing or build the tallest snowman in the park
Settle in for a long winter's nap at one of our local hotels
Even before its incorporation as a village in 1938, Monona's cultural foundations encompass rich historical roots from the people who settled on the land years before. Learn about the original settlements by the Ho-Chunk People and tribes that used to travel through Monona, as well as legacies from the Prohibition Era and after. Much of Monona's history can still be seen throughout the area on our historic walking tours, including the infamous Black Bridge and the Ho-Chunk effigy mounds. Learn how Monona's rich history has shaped the city and its people.
Upcoming Events & Festivals
Looking to dance to some live music in the park, take your taste buds on an adventure through food carts, or snag the perfect photo with "Bucky" Badger? Our Monona events and festivals are the perfect way to spend some quality time with friends, family, and the Monona community year-round! Click to explore our upcoming events and festivals!